FORENSICSWARE is a privately owned Indian company headquartered in the capital city, New Delhi and is determined to offer its technical expertise and training skills for simplifying digital forensic science.
Originally founded in the year 2007 by Mr. Anuraag Singh, FORENSICSWARE is recognized over the world for their consultancy to crack cybercrime cases and find courtroom evidences. Our team is actively assisting Delhi Police & Central Bureau of Investigation (CBI) in cyber crime investigations and also provide training for digital forensics to law enforcement units.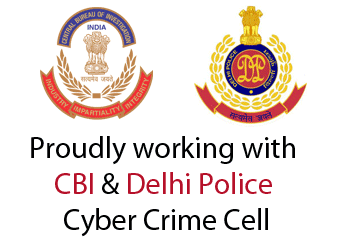 With rising computer-crime and digital-deceptions becoming matter of concern, the expert team at FORENSICSWARE takes the initiative to neutralize its effect through their technical expertise & disciplinary services. We campaign to Put an End to Digi-Scam!
Our team has group of skilled leaders who are devoted to manage digital forensic investigations and co-ordinate with examiners over the world. In the time where everyone prefers digitalized environment to make complex tasks easier, it is important to realize that the growing technology have some tagged risks too.
With our own set up for forensic laboratory, we are proud to stand distinctively at the competitive edge to learn, guide, and provide the best of forensic science services. Along with industrial acceptance for courtroom evidence recovery, we are happy to have a consistent list of satisfied clients.
The range of services provided by us includes Cyber Lab Setup in India, assistance & training to find evidences from digital mediums, expert advice to start and proceed towards a case. Along with our clients, our aim is to support and be a backbone of major cyber-crime investigation departments so as to prevent digi-scams and their ill-effect.
The reason to be a part of FORENSICSWARE is its experienced instructors who are into ethical practice of digital analysis, associated with security, and known cyber-space crime investigation departments. The trainers understands the challenges involved in finding artifacts and ensures that evidences for litigation are found with approved means for forensic examination.