Email Tracking is a method for monitoring your email delivery to intended recipient. Most of the trackers use some form of digital time-stamped record to reveal the accurate time and date that an email was received or opened with their IP address.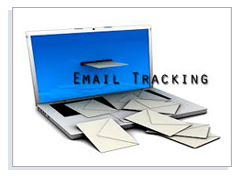 How Email Tracking Works
Emails can be used to track your location, a new Google Chrome browser extension called "Streak" lets email senders using Google accounts can see when recipients open email. It also allows sender to see who exactly opened the email and where the recipient is located. It also gives real-time location updates. Email tracking is used by email marketers, spammers and phishes to understand where people are, their email addresses, also verifies if emails are actually read by recipients or not.