The digital media spread offline and online is quite cumbersome to sanitize as machines oppose the need of data sanitization / data erasure. Machines built to store and create data follow a simple norm that is to retain the data no matter what the condition is; this makes the cyber world a harsh reign to conquer. While modifying or erasing digital information, some or almost every bit of the previous data is kept accessible in the storage. Storage mechanism as RAM keeps a local cache of the data in order to maintain easy access & high speedy performance of the machine. This allows users to retrieve redacted data access easily despite normal erasure.
Machines are backed up by large number of data retention techniques researched & adapted over time. Preserving a data cache, hard backups, cloud backups, undo buffer, trash can & maintaining a revision history are amongst the few techniques data is backed by. When we delete or modify the data it is only erased from the Index, the actual data still resides in the physical disk and takes a large amount of time to wear off permanently. These orphan data can be easily traced and restored back.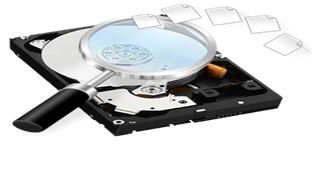 Even when we are interchanging information in any form that might be offline or online leaves multiple traces which makes the sanitization a tough job to excel. Techniques such as removal of Meta data, shredding or wiping clean the revision history serves as a solution to some extent. However remnant Data is a hurdle which only data sanitization can conquer.
The process is often tried to establish using the operating system residing on the target storage media, it is nearly impossible to do that securely. The media should be detached and sanitized on a separate operating system consisting of administrative rights to access the possible memory locations on that disk.